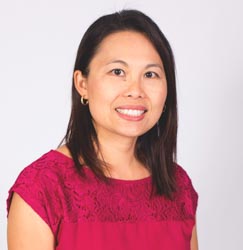 Dr. Lee is Board Certified with the American Board of Obstetrics and Gynecology. She completed her undergraduate education at the University of California at Davis and where she also completed her Medical School Education. Dr. Lee came back to her hometown of Fresno to do her residency at the UCSF, Fresno campus. She is committed to providing compassionate care. As an experienced physician she will help you to navigate through pregnancy and delivery with an understanding of the choices that you make along the way.
Dr. Lee brings the additional skill of being bilingual in the Hmong language. She and her husband and three children enjoy spending time with their family and friends in the Valley. She is involved in a number of nonprofit organizations in the community. She also enjoys mentoring and being a volunteer faculty member to the UCSF, Fresno OB/GYN department.
Advanced Surgical Procedures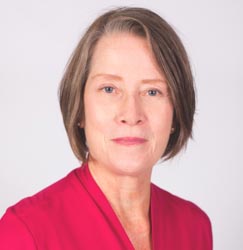 Ruth Barrera, N.P.
Nurse Practitioner
Ruth's calm, professional manner is a positive quality that has been benefiting patients since 1996. She is a former labor and delivery nurse at Community Regional Medical Center and chose to specialize in women's health by becoming a nurse practitioner. Ruth is dedicated to providing for the special needs of adolescent obstetrical and gynecological patients as well as focusing her clinical skills to the benefit of all patients of the practice.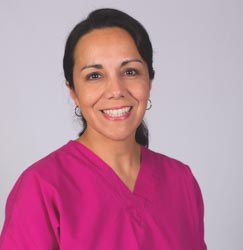 Linda Tello Gutierrez, P.A.- C
Physician Assistant
Linda earned her Master of Science in Health Care Management from CSU Bakersfield and then decided to follow her passion for patient care by pursuing and earning her Physician Assistant certificate from the Charles R Drew University of Medicine and Science. She joined Omni Women's Health in 2002, which allows her to practice healthcare and to use her bilingual Spanish skills, putting her patients at ease when answering health questions and providing assistance. Linda is focused on providing all women comprehensive healthcare.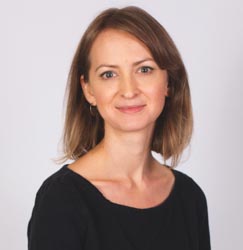 Faye Bates, C.N.M.
Certified Nurse Midwife
Faye has pursued an interest in women's healthcare since her graduation with a BS in Nursing from the University of Colorado, Colorado Springs in 2004. She received her Masters in Science from UCSF in 2011 and is certified by the American Midwifery Certification Board. She has many years experience providing care to low and high risk patients and will continue this in the practice of Dr. Lee. As a Certified Nurse Midwife, Faye will be available to deliver patients and provide the excellent care all patients deserve.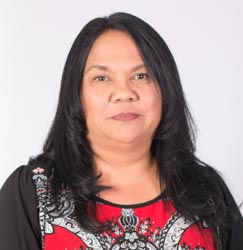 Mona Corpus
Office Manager
Downtown
Fresno & Divisadero
2944 Fresno St.
Fresno CA 93721
(559) 497-7900
Fax: (559) 497-6019
Downtown
Illinois & Fresno
2210 E. Illinois Ave. #201
Fresno CA 93701
(559) 266-2496
Fax: (559) 266-8560